swift
Home Inn & Suites Swift Current
Home Inn & Suites Swift Current Hotel
Let us be the first to welcome to Swift Current, Saskatchewan. From classic rooms to Home Office and Family Suites, all of our accommodations feature contemporary décor and the very best amenities. Our hotel boasts amazing complimentary features, including a HomeEssentials breakfast, indoor pool with a water slide and whirlpool, and Wi-Fi, as well as a prime location right across the street from the Living Sky Casino.
Hotel Features
Indoor Pool With Water Slide And Whirlpool
Full Service Salon & Spa
Free Home Essentials Breakfast
Complimentary High Speed Internet & Wi-Fi
Business Centre (Print, Photocopy, Fax)
Meeting Facilities
Fitness Centre
d3hDream Bedding With Upgraded Mattress & Soft Duvet
Wheelchair Accessible Rooms Available
Laundry Facilities
Free Parking
Live In Luxury
Indulge your senses with a trip to our onsite full service salon and spa, tuck into a delicious HomeEssentials complimentary breakfast, dive into our indoor pool complete with a water slide and whirlpool and surf the net unlimited with our free high speed Wi-Fi connection. Top top it all off, our naturally-lit meeting room is the perfect location to conduct your Swift Current business function or small personal event.
Letter from the Manager
Dear Valued Guest,
I am a General Manager of Home Inn & Suites – Swift Current, and I am delighted that you have decided to check out our website. You will notice our hotel property is clean, warm and friendly and once you visit us, you will recognize that our staff provides the same charm, warmth and friendliness to make this your ultimate stay. We truly want to be your "home away from home," and are confident the ambiance of this new hotel will make your stay a memorable one.
At Home Inn & Suites, we value our guests and strive to exceed your expectations in every way. Whether travelling for business, leisure or sporting events, we are confident that we will meet your required need and you will feel like you have come Home!
If you have questions or concerns, please email at
homeinnsc@d3h.ca
Yours in hospitality,
Christine Caughie
GM Home Inn & Suites Swift Current
We would love to welcome you to the Home Inn & Suites Swift Current Hotel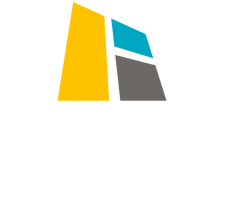 Home Inn & Suites - Swift Current
1411 Battleford Trail East
Swift Current, Saskatchewan S9H 5N5