csrepoiby
Corporate Social Responsibility:
d3h

Foundation

As Winston Churchill once said:

" We make a living by what we get, but we make a life by what we give."

At d3h, we couldn't agree more. As a company, we are greatly invested at a local and global level, and take great pride in giving back through many social and environmental initiatives.
d3h

Foundation

The d3h Foundation raises money through volunteer-based local community events and individual hotel initiatives, with 100 per cent of the proceeds going towards helping families and children in need. Employee-driven and full of compassion and heart, the d3h Foundation's mandate is two-fold: To help local families in Saskatchewan and Alberta who find themselves on an unexpected journey due to unforeseen life circumstances, such as illness; and to aid in the development and construction of an orphanage in the Philippines. Thank you for helping those in need! Please

Contact Us

for more information on the d3h Foundation and how you can get involved.
Local Initiatives by the
d3h

Foundation

The d3h Foundation is currently working with two Canadian families, both struggling with sick children. In one family, the eldest of five children has been diagnosed with kidney failure, and another child with leukaemia. The second family is dealing with their child's medical condition, which causes a host of different health concerns. The family travels to a medical centre three hours away to receive treatments, and is faced with incredible financial stress as a result of several recent surgeries not available in Canada.

The d3h Foundation recently helped purchase an AED device for a remarkable young Canadian living with a heart condition called Hypertrophic Cardiomyopathy (HCM). This condition causes her heart to increase in size, causing serious medical issues. The device will ensure immediate help should she suffer a traumatic cardiac event, giving her the chance to live out her promising future.

In winter 2014, the d3h Foundation delivered Christmas hampers to three deserving families who were all dealing with sick children requiring long-term medical assistance. Each personalized hamper included specially selected items and everyday essentials.

Finally, in 2012, the d3h Foundation worked closely with Abi Roberts and her family from Big River, Saskatchewan. That year, school-aged Abi was diagnosed with a meduloblastoma brain tumour.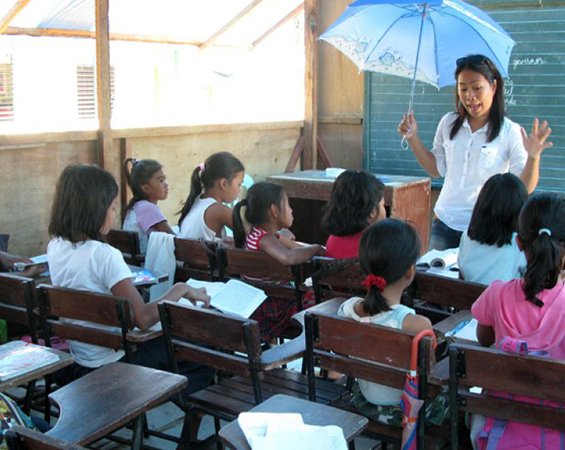 Global Initiatives by the
d3h

Foundation

Every Christmas, the staff of d3h Hotels sends boxes of gifts to more than 120 orphan children in need in the Philippines. Our d3h head office (Saskatoon) hosts a BBQ and a garage sale with items donated by staff, with all proceeds going to the d3h Foundation.

In addition to holiday gift boxes, the d3h Foundation is involved with helping develop and build an orphanage in the Philippines in an effort to shelter and care for poverty-stricken and abandoned children. We are moved to action by the lack of necessities available to these children - necessities we often take for granted here in Canada.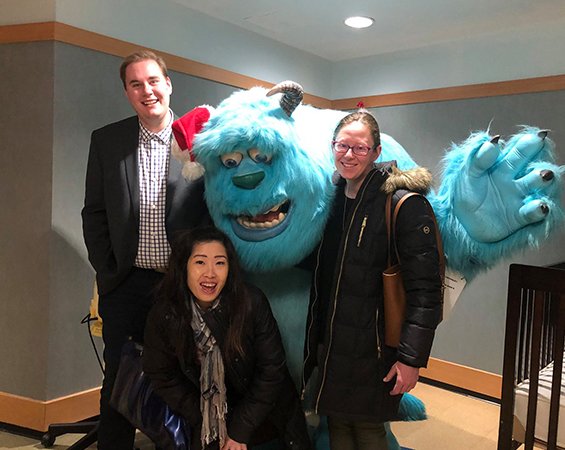 Local Fundraising Efforts
All d3h employees are part of the company family which operates in several different communities and cities. We do our part by participating in a number of regional and community events and charity fundraising, including delivering Christmas hampers through the Salvation Army and taking part in National Denim Day benefiting The Cure Foundation for Breast Cancer Research. We also participate in the Christmas Festival of Trees by donating decorated trees to their annual charity auction.
All d3h properties currently sell d3h Charity Animals. These stuffed animals are sold for $5 or $10, with 100 per cent of proceeds donated to the d3h Foundation. In the last three years, d3h has sold various animals including a white bear, Panda Bear, hippo, monkey and Canadian Moose. In 2014/15, approximately 1,650 animals were sold for a total of $8,250 monies raised. If you are interested in purchasing a d3h Charity Animal, please visit your closest d3h hotel.