reginaairportwest
Days Inn Regina Airport West
Days Inn Regina Airport West Hotel
Welcome to Days Inn Regina Airport West, your best choice for affordable accommodation, excellent service and high-quality hotel amenities in Regina. Just 8 minutes from the airport and within walking distance to one of the city's newest shopping districts Grasslands, our hotel features 99 beautifully-appointed rooms and suites for both business and leisure travellers.

Hotel Features
Indoor Pool With Water Slide And Whirlpool
Free DayBreak Café Breakfast
Complimentary High Speed Internet & Wi-Fi
Meeting Room
Fitness Centre
Wheelchair Accessible Rooms Available
Laundry Facilities
Guest Appreciation Reception
24-Hour Coffee Bar
Free Parking
Extended Stay Suites Available
Business Class Suites Available
Jacuzzi Suites Available
A Little Something For Everyone!
Easily the best value for money in Regina, our hotel features an awesome pool with a water slide and whirlpool, a free Deluxe DayBreak Café breakfast, a well-equipped fitness centre, free high speed Wi-Fi, meeting facilities and a weekly Guest Appreciation Reception.
Right Off Trans-Canada Highway #1
With easy access to Regina's main highway and the main city artery of Ring Road, our east Regina hotel is close to everything you need, including Victoria Square Shopping Mall and the University of Regina. We are also just 20 minutes from the Regina Airport
Letter from the Manager
Dear Valued Guest,
Welcome to Days Inn Regina Airport West, the most welcoming hotel in Regina.
At Days Inn Regina Airport West, you will always be welcomed with a smile. Every employee, whether a room attendant, guest service agent, maintenance personal or breakfast attendant will win you over with their kindness, smiles and great services! We love creating loyal guests and being your home away from home - it shows. As part of the d3h Family of Hotels, you can expect the outstanding service that has won us more than 50 national awards in the past 14 years.
When staying at our hotel, you are just a five-minute drive from Regina's International Airport, which will ensure an easy trip to catch your early morning flight. We also offer a complimentary shuttle service available to and from the airport to make your journey even easier. Our hotel is located in Regina's exciting new shopping district, Grasslands, where you will find any store to meet your shopping needs. We provide rates for corporate clients, groups and special events. Meeting space and catering are available as well. Please call and inquire about how we can cater to your specific needs. We look forward to welcoming you to Days Inn Regina Airport West!
Marcie Bloder
GM Regina Airport West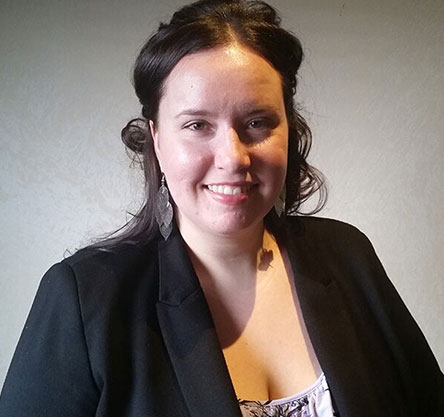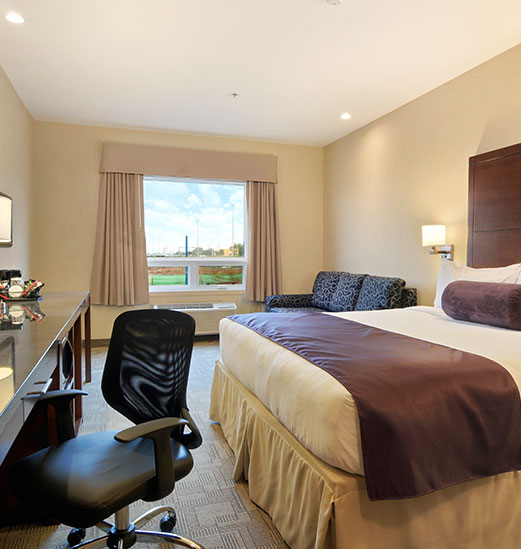 We would love to welcome you to the Days Inn Regina Airport West Hotel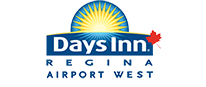 Days Inn Regina Airport West
4899 Harbour Landing Dr.
Regina, Saskatchewan S4W 0B7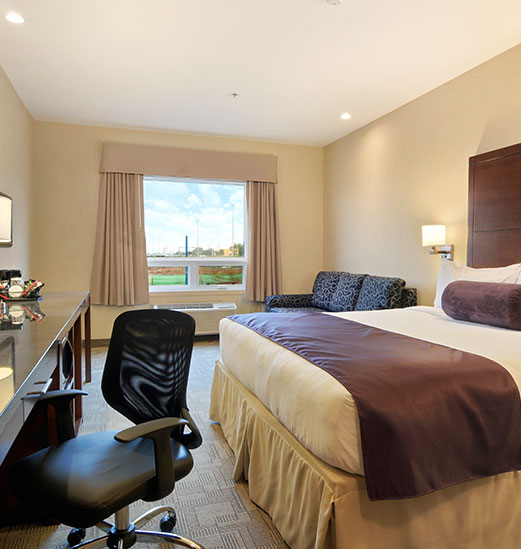 We would love to welcome you to the Days Inn Regina Airport West Hotel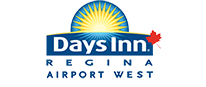 Days Inn Regina Airport West
4899 Harbour Landing Dr.
Regina, Saskatchewan S4W 0B7