homeisra
Home Inn & Suites Regina Airport
Home Inn & Suites Regina Airport Hotel
Welcome to Home Inn & Suites Regina Airport Hotel. Approximately 15 minutes from downtown Regina and close to the Regina International Airport, our hotel features 98 beautiful hotel rooms and suites with thoughtful amenities and contemporary décor. Business and leisure travellers alike will appreciate our extensive hotel features designed with comfort and convenience in mind.

Hotel Features
Indoor Pool With Water Slide And Whirlpool
Free HomeEssentials Breakfast
Complimentary High Speed Internet & Wi-Fi
Business Centre (Print, Photocopy, Fax)
Meeting Facilities
Fitness Centre
24-Hour Coffee Bar
d3hDream Bedding With Upgraded Mattress & Soft Duvet
Wheelchair Accessible Rooms Available
Laundry Facilities
Free Parking
Executive Jacuzzi Suites Available
Extravagant High-End Suites Available
Amazing Amenities For Every Traveller
Home Inn & Suites Regina Airport is your perfect choice, whether you are looking for a fun hotel with perks for the kids or a quiet space to get some work done. With an amazing indoor pool with a water slide and whirlpool, you and your kids will love staying here. Our business guests will appreciate our extended stay rooms, meeting space and business centre, and everyone will love the free Wi-Fi, complimentary HomeEssentials breakfast and fitness centre.
Perfect Regina Location
Close to downtown and the airport, there's nothing you won't love about our convenient Regina location. We are within walking distance to the gorgeous McKenna Park, a few minutes from the Cineplex Odeon Southland Mall Cinema and approximately 15 minutes from downtown Regina.
Letter from the Manager
Dear Valued Guest,
Welcome to Home Inn & Suites - Regina Airport, the most welcoming hotel in Regina.
At Home Inn & Suites - Regina Airport, you will always be welcomed with a smile. Every employee, whether a room attendant, guest service agent, maintenance personal or breakfast attendant will win you over with their kindness, smiles and great services! We love creating loyal guests and being your home away from home - and it shows. As part of the d3h Family of Hotels, you can expect the outstanding service that has won us more than 50 national awards in the past 14 years.
When staying at our hotel you are just a five-minute drive from Regina's International Airport, which will ensure an easy trip to catch your early morning flight. We also have complimentary shuttle service to and from the airport to make your trip even easier. Our hotel is located in Regina's exciting new shopping district, Grasslands, where you will find any store to meet your shopping needs. We provide rates for corporate clients, groups and special events. Meeting space and catering are available as well. Please call and inquire about how we can cater to your specific needs. We look forward to welcoming you to Home Inn & Suites – Regina Airport!
Regards,
Bianca Dutton
GM Home Inn & Suites Regina Airport,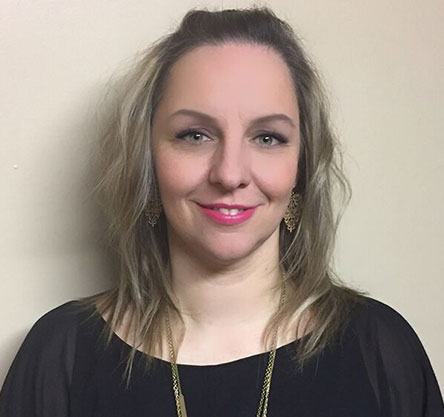 We would love to welcome you to the Home Inn & Suites Regina Airport
Home Inn & Suites Regina Airport
4801 Harbour Landing Drive
Regina, Saskatchewan S4W 0B7
Canada